---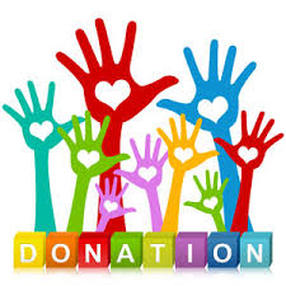 Your Help Goes a Long Way
Our mission is to help and empower single mothers to strive for strength not only in their life, but also in the lives of our children and families. We host several fundraising events and offer a variety of opportunities that help assist with those day to day or month to month expenses.
All donated funds go directly to client services for utilities, rent, groceries or even a fresh start for those that have lost everything we directly support single parent families. Our staff is 100% volunteer.
HOW CAN I HELP?
Simply by volunteering. We welcome all positive and supportive help.
Donate. We get 15 request per month for moms needing emergency services. While there are other groups that provide money for electric bills, gas and rent, we fine that they are usually out of funds before fiscal year is over.
Volunteer
If you would like to volunteer or simply have questions, Please complete the
volunteer application form
and email it to Giftsformoms@rocketmail.com
OTHER WAYS TO HELPOpen a bank account at BBVCompass Bank
If you open a new account using our code 122309 we get $50 and a percentage of all the money you spend using your debit card. Please consider doing this. This will help build our funds allowing us to help more moms and have more free fun events.
Host a Drive
Our families struggle financially and this is one way we can help relieve their financial burden. Host a drive to collect items including but not limited to diapers, toys, safety items, backpacks filled with school supplies, etc. Contact Stephanie Pierre at giftsformoms@rocketmail.com
Social Media- TELL A FRIEND TO TELL A FRIEND
Promote and spread Gifts For Moms mission to a broader audience via social media.
Tell a friend, Post, Tweet, Snap Chat or brag about us on your blog.
---
Please donate to our Emergency Fund
Thanks to Our Wonderful Donors
Generous Donation From
Chase Oaks Church

We want to thank Chase Oaks Church for the generous donation we received that will allow us to help more families and get badly needed office space. Chase Oaks Church has been a major support of Gifts For Moms for the past five years, hosting our Christmas party and providing donated items. This week, they continued that support by make Gifts For Moms one of the three partners to receive a large monetary donation from member contributions.

This donation will help us to implement more program, offer more support to families and get office space that will allow us to host our monthly meetings and classes in our own place!

Thanks Chase Oaks Church for doing the work of God! We are humbled by your generosity and deeply appreciative!

​

See the video

---

Thanks for your generosity

Miracles happen every day! Page's totaled her car in an accident and had no way of getting another one.

Tami Smith

stepped ups and donated one to her. Thank you, Tami for having a heart for single moms.

Healthcare Marketers! Thanks for the school supplies
---
Signup for our Newsletter