Our Board 2018
Stephanie Pierre

Stephanie Pierre is a Marketing Director and the owner of Red Lime Media, a social media marketing company. She is passionate about improving the lives of single moms.

She has worked as a reporter and director of business development for a number of companies. Stephanie is a professional photographer and spends her time writing, painting and looking for ways to make things beautiful.

She is married to Ian Pierre and the mother of two teenagers. She is a proud member of Chase Oaks Church.

---

Nydra Turner

Nydra Turner is a Licensed Clinical Therapist Social Worker in the State of Texas, and
Illinois. As a Solution Focused therapist her goal has always been to empower her
clients to uncover their full potential and lead a life worth celebrating.
Currently, Mrs. Turner has been in private practice for the past seven years and has
her own counseling agency, Turner Consulting & Therapy Services, LLC in Dallas TX.
She has also been a part of the Mental Health Teams at Dallas Children's Medical
Center, Blue Cross Blue Shield of Texas and Texas Health Physician Group.
In her spare time, she likes spending time with her husband Robert, and their four
children, Mahaganie, Jevontez, Ernest and Myah.

---
Ada Blakes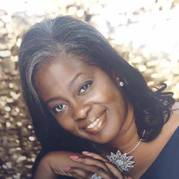 ​Ada Blakes moved to the Dallas in 2013 from Monroe, Louisiana. She commutes bi-weekly between her homes in Louisiana and Texas. Ada holds a degree from Southern University in Fashion Merchandising. An extensive world traveler, Ada's passport is bursting with stamps from abroad. Her travels also include all but 13 of our United States, which she intends to pursue in the near future. Her passion for traveling is where Ada would say her "Worldly knowledge" stems from.
Her professional career launched at General Motors as a Human Resource Specialist. She held the responsibility of overseeing a $1.5 million dollar annual budget which was used for public relations and community service initiatives. Ada is the owner and COE of Elegant Ventures a one stop event planning company. Elegant Ventures puts the customer first. Their motto is "We make dreams come true".
No stranger to service, Ada became a member of The National Federation of Blind at the tender age of 9. She was appointed as a special attendant to a gentleman she will never forget. This experience gave her insight into a different world and fueled her passion for helping others. As a result of such, in 1976 she became a Board member for the Tri district Boys and Girls club providing sewing and cooking classes ever since.
Her family has held several offices of political affiliation in Louisiana. Ada was elected to her first political position as a freshman in college. She held office for sixteen years on the State Democratic Central Committee.

​

---
Francoise "Fran" Isaac ​

Francoise "Fran" Isaac moved to Dallas in 2004 after enjoying a fourteen year career as a Credit Manager for MTV Networks in New York, NY. Prior to her stint at MTV, Ms. Isaac worked in advertising at Ted Bates Inc. and Ogilvy & Mather. Once she migrated to Plano, she worked as the Assistant Business Manager for Radio One in Dallas. Fran is currently with Avnet, Inc., one of the world's largest distributors of electronic components. As Manager of Financial Operations, she oversees $26.2 billion dollars in revenue.

Fran's passion for improving the lives of children led to her to completing the Licensed Foster Care Program with CPS of Collin County. In 2008, Fran began fostering two siblings, and subsequently adopted them on National Adoption Day in 2009. She finds life as a single parent both challenging and rewarding. She recognized early in the experience that there is no playbook on how to be a parent. As she puts it:

"You really need to be armed with great information and a variety of resources. I try to share as much information as I can. As I learn new things, I share them. I would love to launch a blog that single parents could look to for really great resources. That is on my bucket list."

In her spare time, Fran is an avid reader and a faithful (13 year) veteran of the Savvy Sisters Book Club. She enjoys playing Bunco, helping her children with school projects, and traveling. She subscribes to, and practices the Southern African philosophy of Ubuntu, which means "I am, because we are. Alone we are nothing, but together we can accomplish great things."

Fran was born and raised in New Jersey, attending public K-8 schools there and graduated from Kimball Union Academy in Meriden, New Hampshire. She went on to earn a B.A. in Sociology from Duquesne University in Pittsburgh, Pennsylvania. Fran is a member of the National Association of Professional Women and holds a certification in Accredited Receivables Management.

---

---

Advisory Board 2018

Terri Raine
Donnie Wilson
Renee Rubins

​

Joy Kerr

Joy Kerr is the proud mother of a beautiful young girl. She is a young entrepreneur and business woman looking to make an impact on the world. Joy has an extensive background in volunteering and community service. She is very proud to be a member of the Gifts For Moms board.

---

Candace Broussard

Candace Broussard moved to Plano in 2007 after working 3 years as a Lead Liaison for the Louisiana Medicaid contract through ACS. Prior to that position she worked for 2 years at Chase Bank as the Bank Vault Teller, and 3 years at Summit Hospital as the ER Registration clerk, Admissions/Business Office Rep, and Cashier. Once she relocated to Plano she worked as a Community Connecter for Molina Healthcare. Candace is currently employed with Superior Healthcare as a Service Coordinator. In this position she assists members with various Home Health/Nursing services.

Being a single mother to a 14 year old son, one of the main reasons Candace moved was to give him a better education. Candace has always loved impacting children's lives via babysitting, being a mother figure to her nieces/nephews, Surrogate Aunt to her friend's children and church members, and working toward being a CASA volunteer. Her passion has developed into wanting to help the whole family. As she puts it:

"I have always loved making sure children are taken care of, but having a child and going through a lot of obstacles has taught me that helping the parent will ultimately make the biggest impact on a child's life."

Candace has been the Administrator and Food/Non Food Pantry Coordinator for her Church (Global Impact Ministries) for the past five years. She is also a passionate reading and music connoisseur.

Candace was born and raised in Baton Rouge, Louisiana, attending the public schools and graduated from Robert E. Lee High School. She went on to obtain her Medical Office Administration certification from Delta College of Arts and Technology in Baton Rouge, LA. Candace holds a certification as a Community Health Worker through the State of Texas.

​